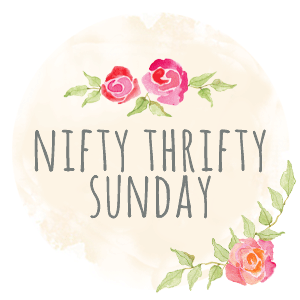 Wednesday I was bored. It was my 5th day home after the weekend, school being canceled due to Sandy, and not getting called to sub.
On one of those days I wanted to herringbone the bathroom wall. Matt said no. That was probably a good call, but I had to do something. Our bathroom is one of those rooms that always seems boring to me and nothing ever gets done about it because I can't make up my mind about what I really want it to look like.
I decided to play with the white shelf in there since it's an easy fix if I messed it up. I also had what I needed on hand.
Step one - Start with a plain white shelf.
Step two - Cut 1 centimeter wide strips of black contact paper and stick them to the shelf in a herringbone pattern. These get peeled off after the shelf is spray painted.
I had intended to herringbone the WHOLE shelf, but quite frankly I started to get bored after a couple rows. I also thought it might look cool if I just did the corner. Then I started to wrap the design around the edge of the shelf, and it ended up looking horrible. It also looked weird on a white shelf, so I painted the rest of the shelf in a glossy black.
Needless to say there was a lot of trial and error involved. The bathroom wall is definitely less boring now though.
This could be done is any color and any design. Pink chevron shelf anyone?
Now I should probably get started thinking about a bathroom curtain
after 2 years of a bare window
.